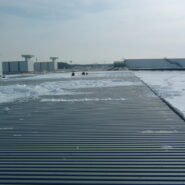 Auditing
CPCII provides construction auditing services for owners to investigate cost overcharging based on construction terms and conditions.
We traditionally can save client's approximately Change Order dollars if upfront contract is discussed prior to construction start by discussing T&C's of the contract that can save millions on large projects.
Discussion of terms and contract language that can be added to contracts to perpetually save 5% to 15% of construction dollars for the change orders processed.
During construction audits of the processed changes in the work can be reviewed and findings of over-charging and non-contractual charges are usually found and recouped for owner benefit.
Auditing Services provided:
Bidding analysis

Low Bid evaluations

OCIP / CCIP Program compliance

Labor Productivity analysis

Construction Equipment validation

Contract compliance

Mark-up of prime contractor

Subcontractor scope compliance

Mark-up of subcontractors

Sales taxes

Permitting

Liquidated Damages

Contingency compliance

Contingency monitoring

Others